Introduction to Local SEO Course In Nagpur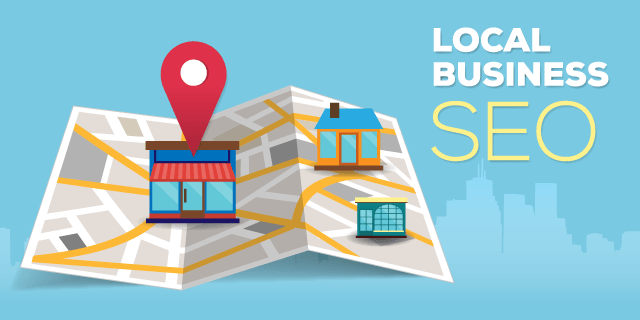 Are you looking for a reputable local seo course in nagpur? The city's top institute for digital marketing is Digisharks. Digisharks offers a local seo course in nagpur to improve its visibility in local search results. Local SEO is crucial for small businesses and enterprises alike, as it helps them compete effectively in their local markets and connect with nearby customers who are actively searching for products or services like theirs. It requires ongoing effort and optimization to maintain and improve your local search rankings.
Components of Local SEO Classes in Nagpur
Here are some key components and strategies involved in local SEO:
Google My Business (GMB) Optimization:
Google My Business (GMB) is a free online platform provided by Google that allows businesses to manage their online presence on Google's search engine and maps. It's a critical tool for local businesses to connect with potential customers in their geographic area.
Research and target local keywords relevant to your business and location. These keywords often include location-specific terms (e.g., "best local seo course in nagpur") that potential customers might use in their search queries.
Optimize your website's on-page elements, such as title tags, meta descriptions, headers, and content, to incorporate local keywords naturally. Ensure your website is mobile-friendly and loads quickly, as mobile usability is a ranking factor for local search.
Acquire high-quality backlinks from local websites, directories, and authoritative sources. Local link-building efforts can boost your website's authority in local search.
Online Reviews and Ratings:
Encourage satisfied customers to leave reviews on platforms like Google, Yelp, Facebook, and industry-specific review sites. Positive reviews can influence potential customers and improve your local search rankings.
Ensure that your business information (NAP) is consistent across online directories, local business listings, and review sites. Inaccurate or inconsistent information can confuse search engines and potential customers.
Monitor your local SEO efforts using tools like Google Analytics and Google Search Console. Track key metrics such as website traffic, keyword rankings, click-through rates, and conversions from local search.
Local SEO is crucial for brick-and-mortar businesses, service providers, and any company that relies on attracting local customers. By implementing local SEO strategies, businesses can improve their visibility in local search results, drive more traffic to their websites, and ultimately increase foot traffic or leads from their local area.
Importance of Local SEO Course in Nagpur
A Local SEO course can be highly valuable for various individuals and businesses for several reasons:
Enhanced Local Visibility:
Local SEO courses teach you the strategies and techniques necessary to improve your business's visibility in local search results. This can help potential customers find your business more easily when searching for products or services in your area.
 Local SEO is a competitive field, and understanding the best practices can give you an edge over competitors who may not be optimizing their online presence for local search.
By implementing local SEO strategies, you can attract more organic traffic to your website, resulting in more potential customers and leads.
Local SEO allows you to target specific geographic areas, ensuring that your marketing efforts are directed at the right audience. This can lead to higher conversion rates and a better return on investment (ROI).
Improved Online Reputation:
Courses often cover the importance of online reviews and reputation management. Learning how to encourage positive reviews and handle negative feedback can enhance your business's online reputation.
Cost-Effective Marketing:
Local SEO is often more cost-effective than traditional advertising methods like print ads or direct mail. Learning how to do it yourself can save you money on marketing expenses.
Enhanced Credibility and Trust: